Professional Dental Cleaning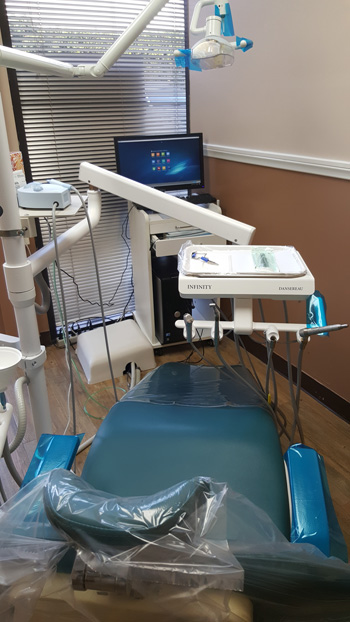 A trip to the dentist is not something most people take seriously until a toothache makes it necessary.
At Lal Thanga DDS, we recommend that you undergo a dental exam and cleaning procedure once in a while to help detect such issues in time and halt them in their tracks.
Most people believe they are doing enough in their at-home oral hygiene routine to keep dental conditions at bay.
However, there are things your toothbrush and paste can't do, which may add up over time to end up causing problems you couldn't see coming.
So what does the process entail?
Dental Cleaning
Dentists have different teeth cleaning regimens for their patients but this shouldn't matter as the end result is usually the same.
At Lal Thanga DDS, our procedure is a short and comprehensive one and comes just before the exam.
It involves first scraping off the tartar and plaque that may accumulate on your teeth and under your gum line using a scalar before thoroughly cleaning your mouth using an electric toothbrush and a special grainy paste.
Dental Exam
After rinsing your mouth, our dentist inspects you for signs of gum disease or tooth decay that are more easily detectable in a clean mouth. Your gums will be checked for redness and swelling; your upper and lower teeth for teeth grinding or temporomandibular joint disorder (TMJ); and your palate, lymph glands, neck, tongue and cheek for oral cancer and other infections.
Who qualifies for dental exam and cleaning?
Since there are barely any chemicals used during cleaning or examination, there isn't anything that puts you at risk of picking an infection following this procedure. Anyone qualifies for it regardless of their age or such factors as medical history.
You're actually advised to take the procedure more often if you have a history of dental problems as this will help the dentist see how current medication is working and if there are other infections waiting to erupt.