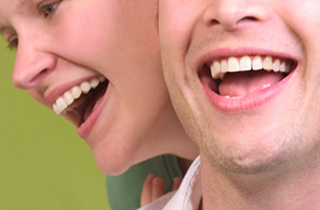 A dental implant is a titanium post that is fixed into your jaw by your dental surgeon to act as a tooth root onto which a replacement bridge or tooth is mounted. At Lal Thanga DDS, we offer dental implants as an option for people who have suffered tooth loss due to an injury, oral infections such as periodontal disease or some other reason. Dental implants are considered by dentists as the standard of care for prosthetic replacement of missing teeth.
Why do you need dental implants?
There are quite a number of reasons why dental implants should be the go-to option when it comes to tooth replacement.
Some of their benefits include the following.
They are more durable than alternative options
Unlike dentures, whose strength and positioning can be affected by eating and regular brushing of teeth, dental implants are extremely durable and can last for years. With proper care, they can easily last a lifetime.
Improved oral health
Tooth-supported bridges require filing and reducing of adjacent teeth to support the bridge. As for dental implants, nearby teeth are left untouched and this greatly contributes to your long-term oral health.
Improved speech
Unlike Ill-fitted dentures which can slip in your mouth and cause you to slur your words or mumble, dental implants are literally screwed into your jawbone just like real tooth roots, allowing you to speak without the worry of such embarrassing accidents.
Improved appearance
Dental implants feel and look just like your own teeth.
Types of dental implants
Lal Thanga DDS offers the only two dental implant types considered by the American Dental Association to be safe:
Endosteal Implants
Subperiosteal implants
Endosteal Implants
Endosteal implants involve screws, blades and cylinders being surgically implanted into the jawbone. They are the most commonly used dental implant type and are quite often used as an alternative for individuals with removable dentures or bridges.
Subperiosteal Implants
With these, a metal frame is fixed onto the jawbone with its posts left to protrude to provide surface for mounting of the prosthesis. We use this type of implants on individuals with minimal bone weight or who cannot wear conventional dentures.
Read Carol R.'s review of Lal Thanga, DDS on Yelp
Read Lizbeth C.'s review of Lal Thanga, DDS on Yelp
What qualifies you for dental implants?
You need to be in good general health to qualify for a dental implant procedure. Healthy gum tissues and adequate jawbone are particularly requisite if you are to undergo a safe and successful surgery with little risk of side effects. You should also be ready to pay regular visits to your dentist as well as maintain a good oral hygiene. For patients suffering from heart disease and other chronic disorders such as diabetes, your periodontist may want to evaluate you on an individual basis to determine whether it will be safe to perform the procedure on you. Individuals who have undergone radiation therapy around the head may also have to undergo a pre-procedure evaluation. Generally, you need to talk to your dentist about your plan to see if dental implants are good for you.
Call us today on 91010 to make an appointment to see one of our periodontists for assessment and consultation.